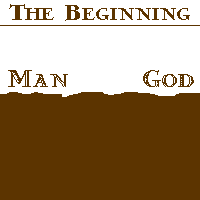 1. Holy Scriptures..the Bible is the inspired, reliable Word of God, verbally inspired, reliable in science, history and in every other matter it discusses, as God gave it in the original manuscripts, that it should be our sole guide in faith and practice, that the King James Version is the Bible that God has preserved for our use today.
2.Jesus Christ..is God, one with the Father and the Holy Spirit, that He was conceived by the Holy Ghost, born of a virgin, lived without sin, died on the cross for our transgressions, arose from the dead bodily and ascended into Heaven.
3.Salvation..is a gift of God, is received only by faith in Christ, and is not of works.
4.The Second Coming of Christ..Jesus is coming back before the Millennial Kingdom is established, when He comes in the air, the dead in Christ shall rise first,and then we which are alive and remain shall be caught up together with them in the clouds, to meet the Lord in the air,and so shall we ever be with the Lord..( I Thes. 4:16 - 17 ).